Violet Base Tan
Regular price

Sale price

$17.00 USD

Unit price

per
Achieve Mediterranean inspired radiance with Hello Hari's Violet Base Tan! Perfect for those with yellow skin undertones or just wishing for a deep dark exotic glow, this tanning mousse dries quickly, won't leave you feeling sticky or ruin your sheets/clothes. Vegan-friendly, paraben-free, and made with 100% natural DHA, the lightweight formula applies smoothly with our Application Mitt (add hyperlink) for perfect results - no streaks!
Available in a 200ml pump, grab our Violet Base Tan as a single bottle or as a set with our Application Mitt.
For best results, we recommend following the application instructions below.
Step 1
Apply to dry, freshly cleansed, lightly exfoliated skin with our Application Mitt using long, sweeping circular motions. Smooth on evenly and blend thoroughly. Use sparingly around knuckles, knees, ankles and elbows.
Step 2
Leave on for up to 8 hours. Shower in lukewarm water.
Do not use soaps or scrubs.
Step 3
Your tan will continue to develop over the next 8 hours. Use a moisturiser or with our Gradual Tan Mousse daily to prolong and maintain your tan.
Need to get your skin prepped? The Mint.s Body Body Scrub is great for exfoliating your skin and to help give you a more even, longer lasting glow.
Share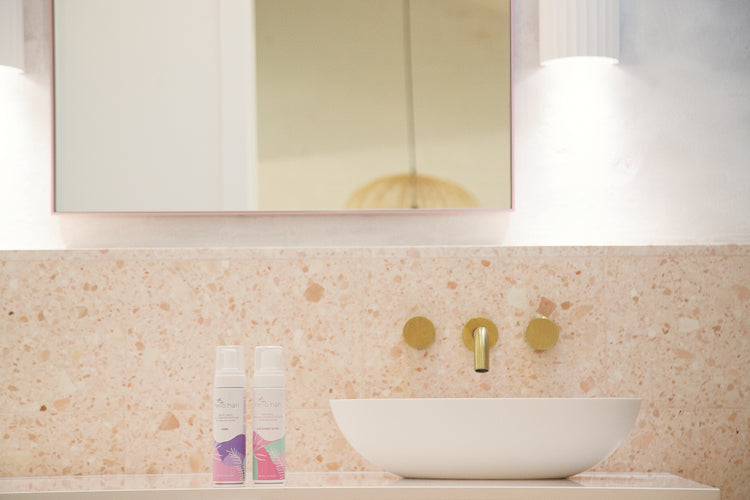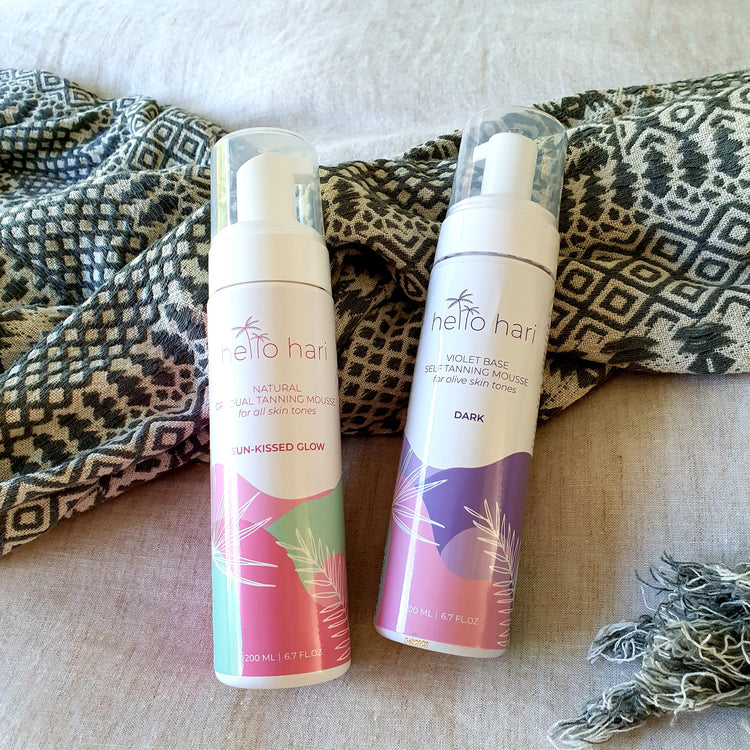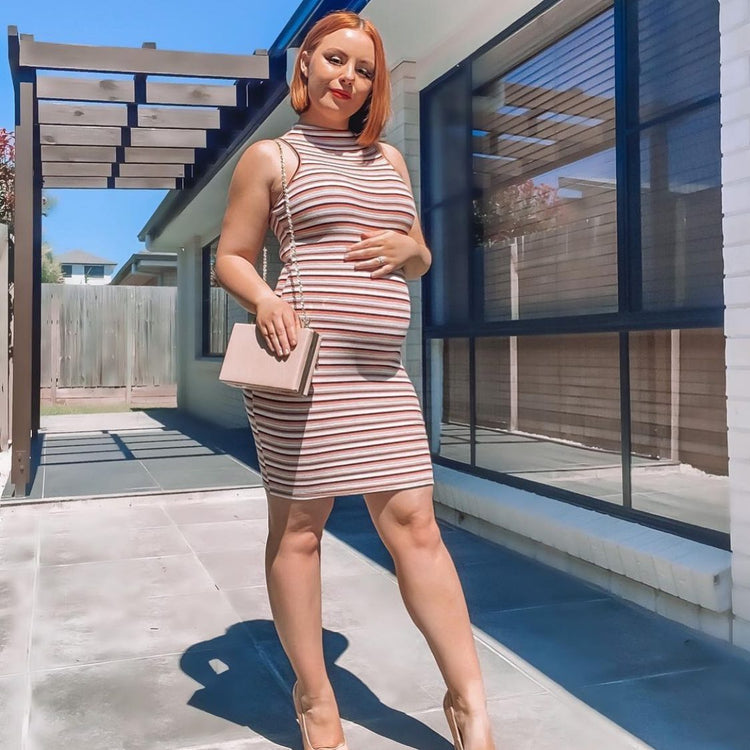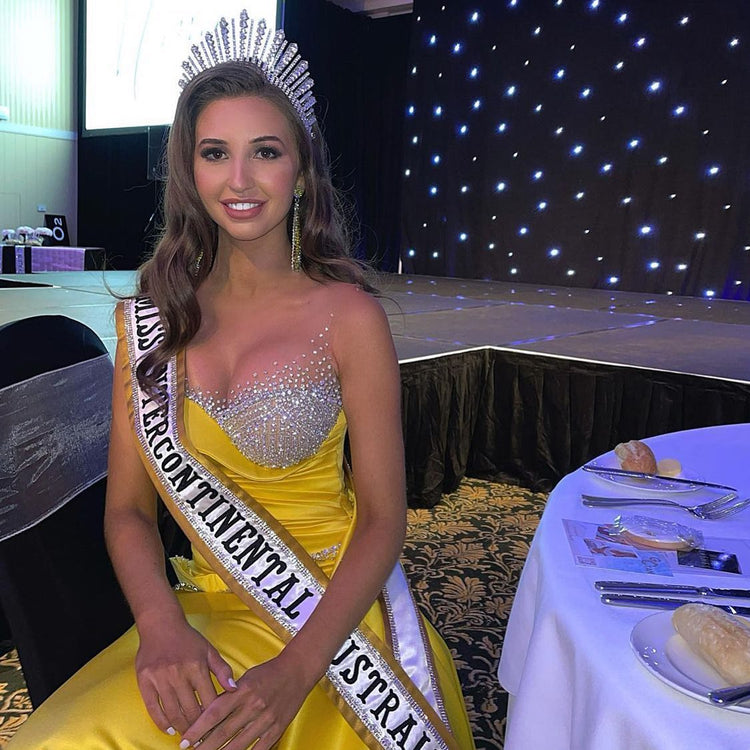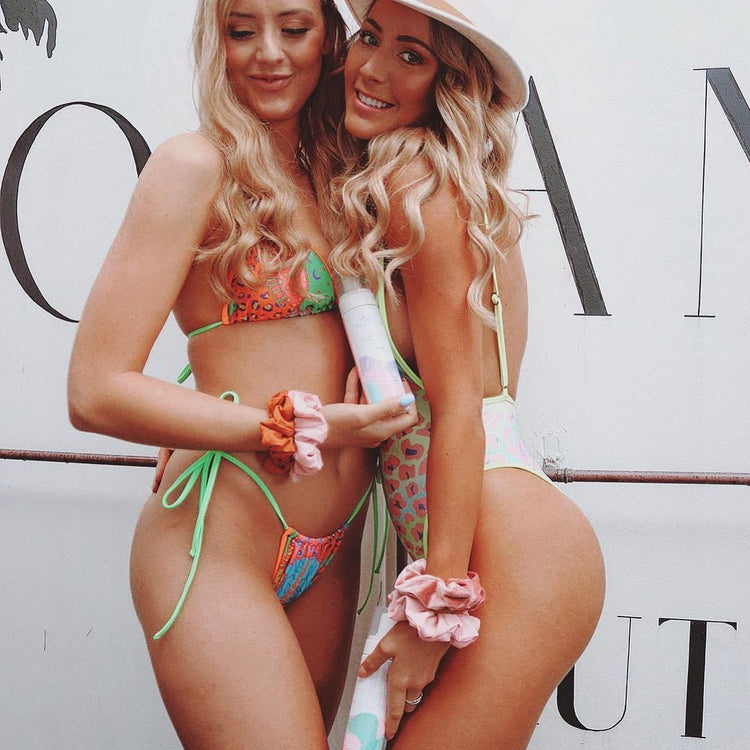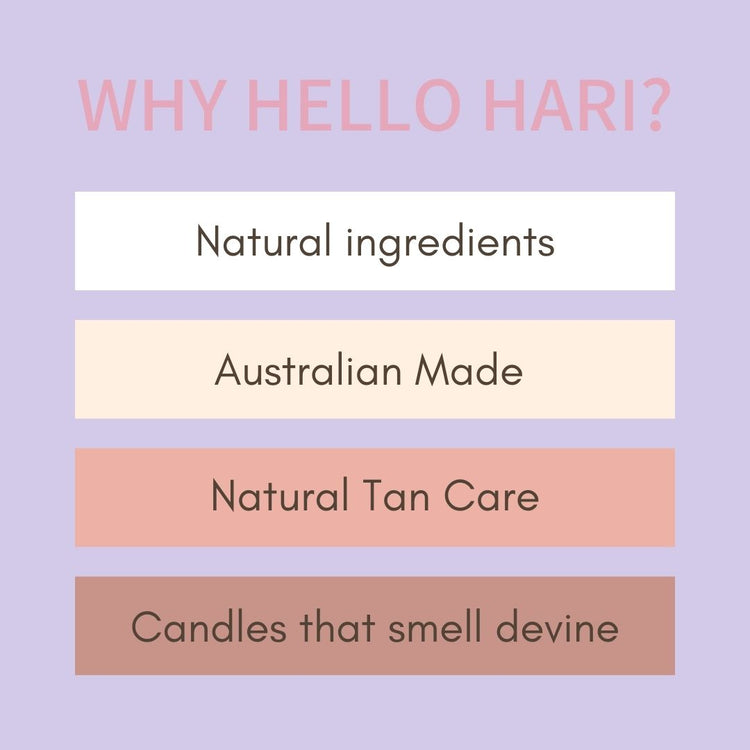 Great Colour!
The colour from the sun-kissed glow tan is beautiful! 😍
No streaks or orange stains!
NO ORANGE
I seriously can't believe this golden colour no orange at all
Violet base tan
Best tan I've ever used!
No streaks or orange stains.
It doesn't leave your skin congested or dry.
Fades off really well. I'd highly recommended.
Finally a natural looking tan that smells nice!
I have searched for years for nice fake tans that are natural with ingredients + leave your skin looking naturally tanned. This baby ticks those boxes for me! I need about 3-4 pumps per body part for every day tanning with a natural bronze & a few more pumps if I want to go darker and last longer. I'm pretty sensative to what I use and love this doesn't set me off and I dry quick and hardly notice the smell. Also... I don't get orange sheets like I do with some other tans. It's a win all round for me!